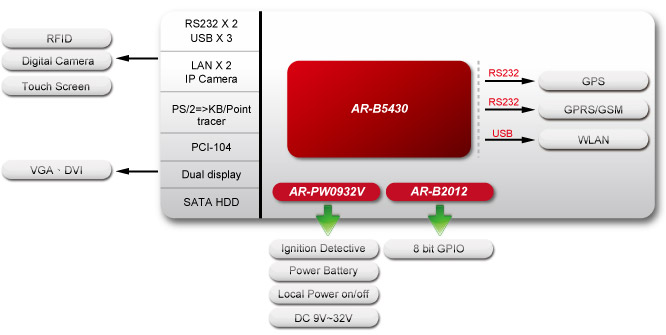 To reduce labor cost and self services become more popular and acceptable, by Kiosk, a lot of product information, sales and service can be achieved with low cost and non-interrupted supply.
 Except mutual interactive information providing, Kiosk (or ATM) also can be used for cash billing, ticketing, airplane electronic ticket re-confirm, Photo printing and other functions operating 24 hours as non-stop service.
It provides much more conveniences to consumers Digital signage has wide application, except providing new product information and commercial advertisement broadcast, there are also integration application combine Digital signage and Kiosk, through a mutual interactive method offer end user new information experience.
For these applications, Acrosser provides variety of solutions from SBC, embedded system to HMI and Panel PC for customer to fit in all kind of application they required. Our HMI / Panel PC provides high quality and stability as for Kiosk / ATM platform. For outdoor application, Acroser's dust-proof, anti-shock, fanless embedded system solution fits most of application demands and enviroments.